Click here to visit our home page which gives information on booking a donkeyball game for your next fundraiser. Home Page
---
---
---
Donkey Basketball at Owensville, Mo.
Members of Lost Valley Lake Resort in Owensville, MO. enjoyed a night of donkey basketball.
Opening ceremonies included the National Anthem.
---
---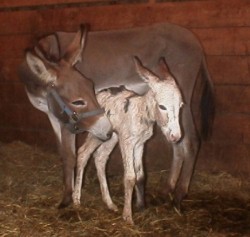 ** Twister, born 6-29-99 **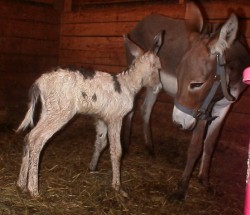 (Twister in 2000)
Twister (below) is currently playing donkey basketball.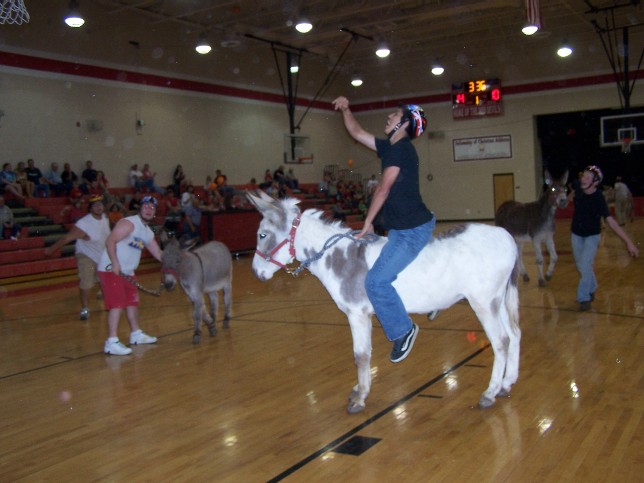 ---
---


DONKEY TEAM READY TO PLAY BALL


Twister's dad 'Spuds McKenzie' is the first picture of the three pics below.
---
---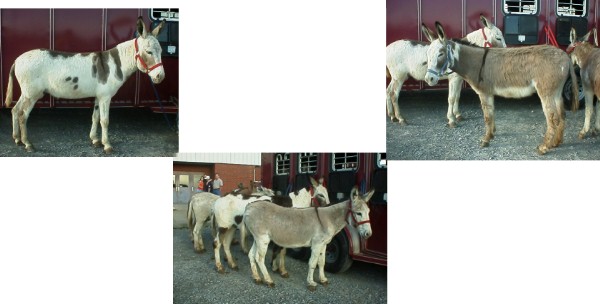 ---
"DONKEYS & MANAGERS TRAVEL IN COMFORT"
---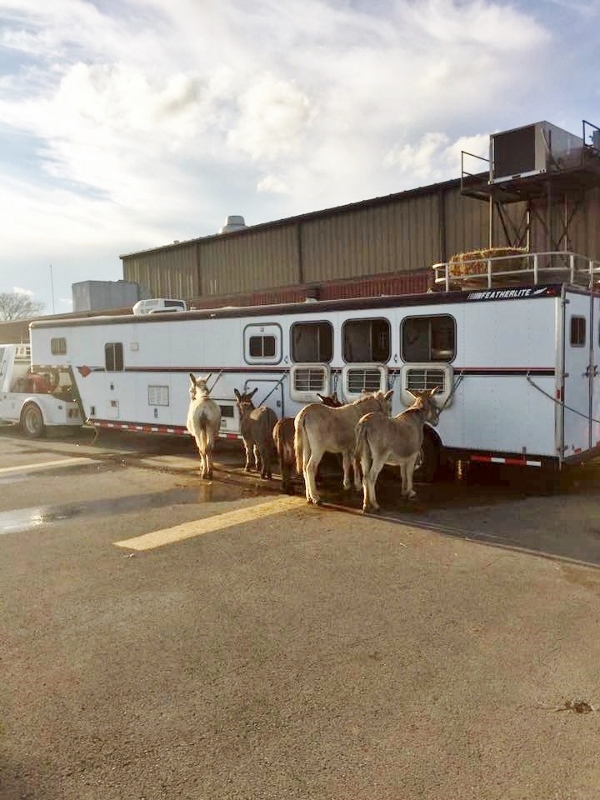 ---
Our donkey, Playboy, participating in a Palm Sunday Drama.
---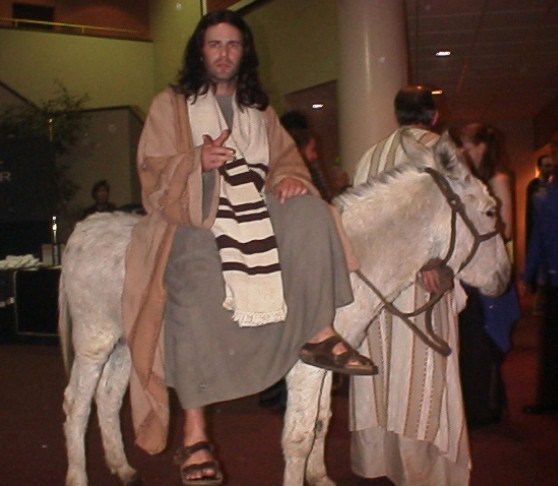 ---
Peanut (below)took over Playboy's duties at the Palm Sunday Drama. Playboy was retired to a loving family.
---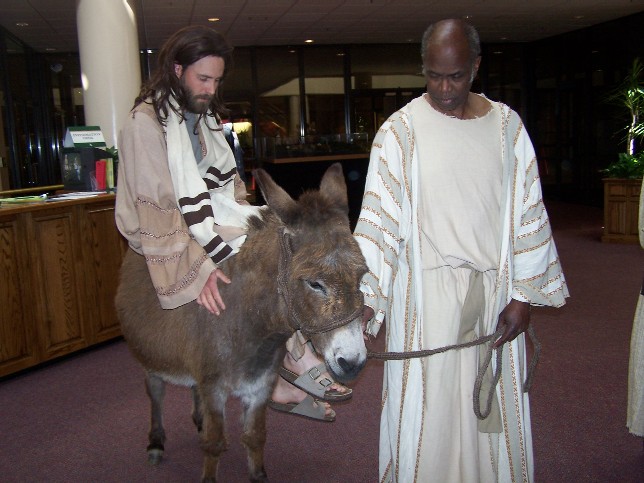 ---
2003 Pictures
---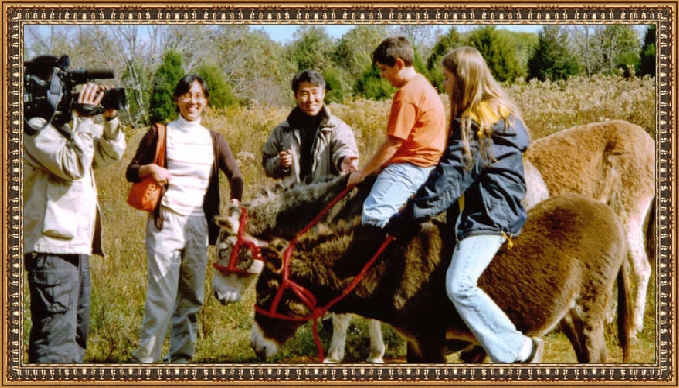 ---
MBC film crew from Korea filming for televised segment that was aired in Dec. 2003. Riding Peanut (brown donkey) is daughter, Megan, and on ET (gray donkey) is son, Dustin.
---
---
Megan interviewed the MBC film crew for the local high school newspaper.

---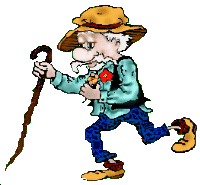 COME BACK AND VISIT US AGAIN SOON

bka@donkeyball.net
CIRCLE (A) DONKEYS
P O BOX 56
HENRY, TN. 38231
731 243-3326



---
Home Page
PAGE 3 - DONKEY BALL GAME PICTURES


---
Circle A Donkeys is a division of
Entertainment, Inc.©
---
---